R.M.Williams Beef Box Packaging
Services
All
Labels & Packaging
Logo & Branding
Overview
Pollen was commissioned to create packaging to hold premium grade meat. We were to make it instantly recognisable as a part of the R.M.Williams family and give it a cottage feel keeping the brand synonymous with quality.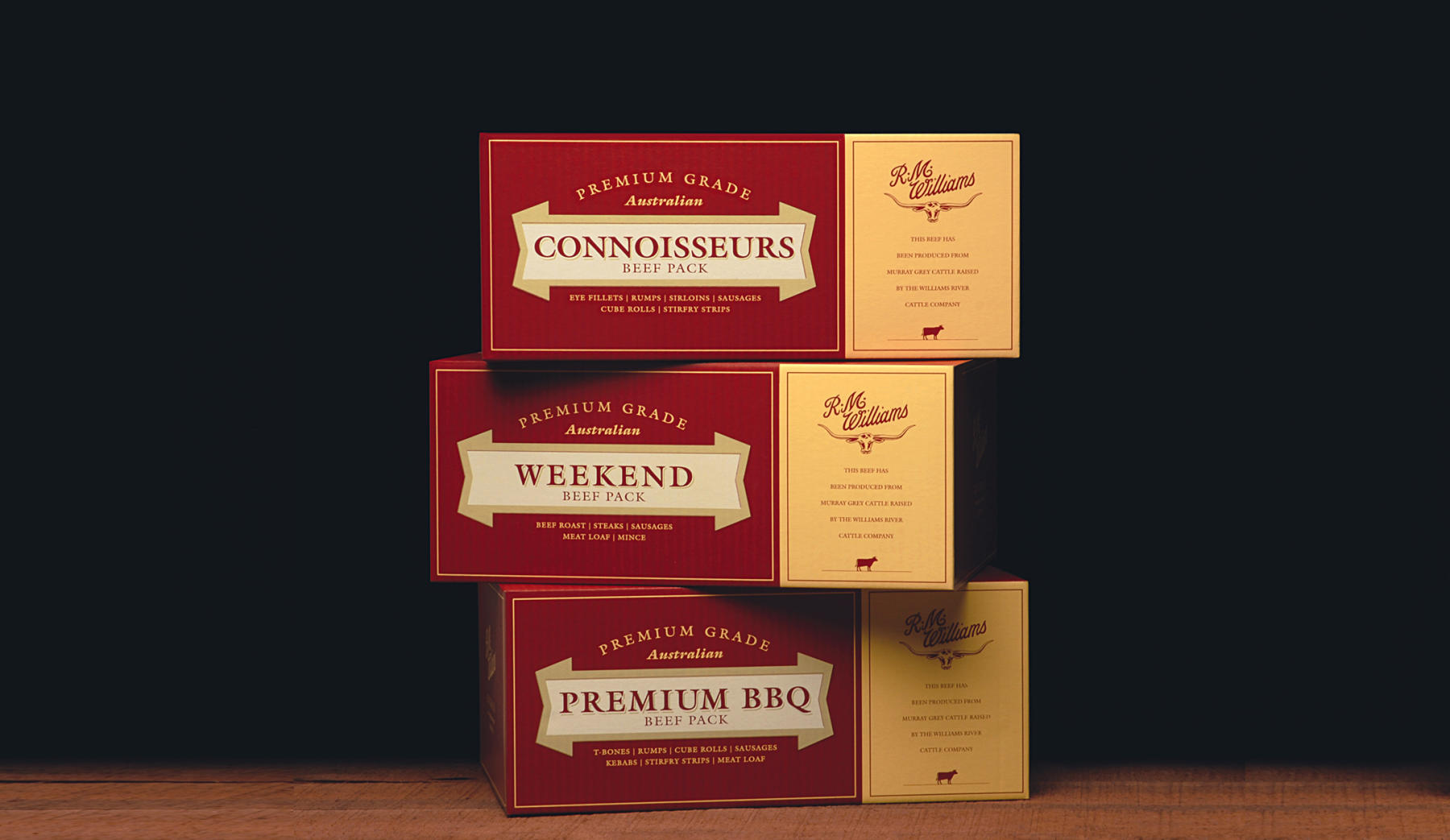 The R.M.Williams Beef Box… Strong branding, premium cottage style feel.
Approach
Vintage; cottage style packaging; 3 colour design.
Solution
Using the brand colours to package the box and butcher style ribbon. Introduce illustrations to the pack to bring in the cottage feel.